---
Welcome to Christina Rodriguez Online
Christina Rodriguez Online is the brand of Christina D. Rodriguez, a New York-born Latinx poet, artist and entrepreneur.

Christina writes about the sunshine and pitfalls of writing and life in the arts on her blog, The Write Queen.

When the mood hits her, Christina dabbles in digital art and design.

Christina provides freelance services in arts management, web design, digital content management and more.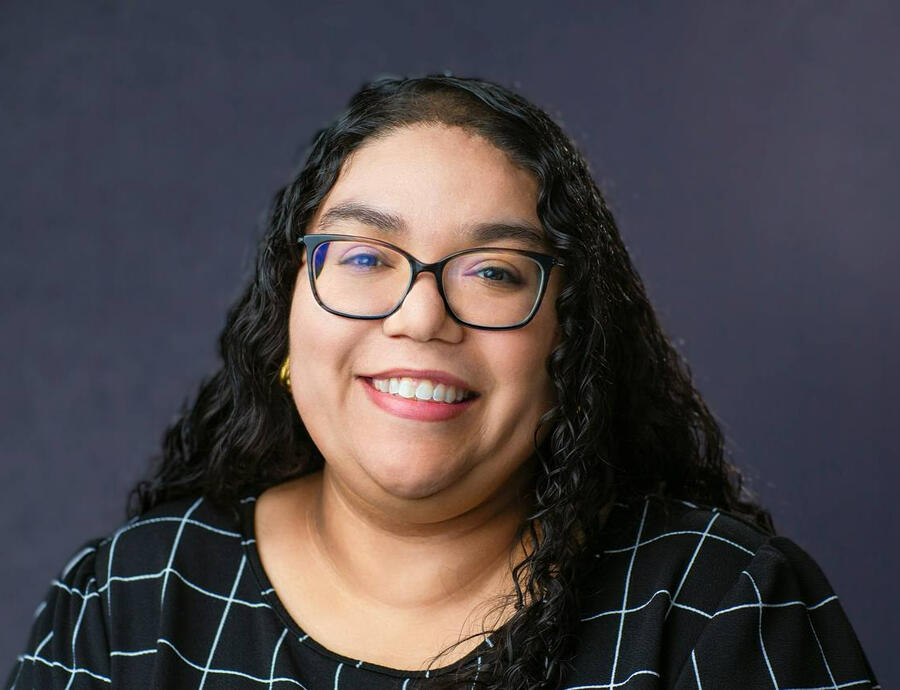 ---
About Christina
---
Christina is a writer and a digital content professional with a background in web content management, web design, creative writing, arts management, and digital art.
---
Literary Arts
With her work in the literary arts, Christina is currently working on a few ventures that include a non-profit literary arts organization and starting her own small publishing press.

Her writing has appeared in various online, print, and college publications.

Christina is currently residing in Chicago. She obtained her Master in Arts Management degree at Columbia College Chicago in 2016 to expand on her emerging business practices in poetry and the arts.

Christina is a current board member of the Chicago Writers Association, where she serves as the social media manager, internship coordinator and designer of most of the organization's promotional material. She was a former member of the advisory board of the #GrowFierce writing community.

Christina was the founding editor of the now-defunct literary journal, Typoetic.us.

To learn more about Christina as a poet and writer, visit the "Writing" section of the site.
---
Digital/Web Content
As a web content professional, she works with Creative Circle, a digital, creative staffing agency as a consultant. Past clients have included Aon, Hyatt Hotels, and the American Medical Association. Previously, Christina worked with the now-shuttered start-up Retale, a location-based shopping app, as a content manager with brands such as Hy-Vee, Raley's, and Smart and Final.

To learn more about Christina as a digital content professional, visit the "Hire Christina" section of the site for a copy of her resume, cover letter and portfolio of her writing, graphic design, and more.
---
Services
---
My life's journey is the pursuit of a creative life that bridges the artistic and business practices of others, as well as my own, through creating and sharing resources and creative work—reflecting on an artist's ability to build a career around being their own boss or being in service to others in their industry. My belief in fulfilling your passion and leaving a mark will help result in an evolving personal or professional brand.

Through consultancy, I aim to help others organize and realize ideas—to create simple, but effective road maps that put strategies into perspective—creating a brand through having a presence in the digital space, as well as discovering tools and resources. I offer services to everyone from artists and entrepreneurs to small business and non-profit organizations.
---
I offer services in:
Web Design

Writing and Editing

Web Content Management

Social Media Management
Graphic Design

Arts Management Consulting

Poetry Editing and Consulting

Website Hosting and Domains Reseller
---
Learn more
---
DIY Website and Business Tools & Resources
---
When an idea is born, a creator starts their journey by researching what they needs to make an idea come to life. Sometimes all the tools they need is right at their feet. Other times, they need a little help. I've always been a do-it-yourself person, taking the time to research the best tools for my project and trying products, learning through trial and error.

Over time, it's become my passion to help others build their home on the web. Some people are happy to hand off one part of their project to someone else, expressing their needs and desires for the look and feel, but letting someone else bring it to the finish line. Others have come to me for guidance because while they know I would do a great job on their site, they also have the desire to see their vision come to life in their own hands.

I've always encouraged people to do what they can themselves because I know what it's like to work on a project from beginning to end, and feel the sense of accomplishment and pride of doing it yourself.
Getting Started
For those ready to build their own websites, I've compiled a list of resources from web builders and domain names purchase to business resources for launching a business and keeping you organized. With this constantly growing list, I hope to provide everyone with the best tools they need for their project.

I often hear from creatives when it comes to building a site:

I don't have a ton of content.
I just want to connect some of my social media pages together.
It seems too complicated to build a website.
It costs too much money.

While some of this is true (it can be complicated and cost a lot of money), it doesn't have to be! Even if you just have an idea, with a name, you can create a landing page with email sign up or links to your social media. For those of you who are hardcore Instagram users, you can make your own version of a Linktree page. You don't have to have everything to create a simple home on the web.
How did you build your website?
I built the latest version of my website using a platform called Carrd. Carrd is a platform for building simple, responsive, one-page sites for pretty much anything. You can create a free Carrd site or upgrade to a Carrd Pro account. Pro accounts are ridiculously affordable at only $19/year and include:
Custom domain support

Multiple sites, up to 10 per account

Contact forms – support for MailChimp, Revue, ConvertKit, MailerLite, etc.
Widget elements – Add third party widgets to your sites such as PayPal, etc.

Unbranded – Remove Carrd branding

Google Analytics integration
Need help? Hire me for design or as a consultant
Not savvy with websites? Don't want to think about the in and outs of building a website?

Let me build your Carrd site starting at $250 or a website on another platform at my standard rates.

Working on building your site or forming your business, but have questions?

Book me for a session where I can consult with you about your choices, next steps, etc. One hour sessions for $60. Additional time at same rate per hour.

Learn more about my Services rates for web design or consulting.
---
Find more resources
Check back often for new tools and resources.
Find resources for web building, domain name purchasing, graphic design, learning about business entities, and more.
Learn more about the services Christina offers in web design, writing & editing, arts management, and more.
Contact Christina about working together on your next project as a web designer or business consultant.
---
Hire Christina
---
I am looking for opportunities to join a company/organization as Web Content Manager to oversee the content that is presented on your website(s). Behind every website's amazing front page of photos and engaging articles is a content management system (CMS) that pulls it all together. Navigating through a CMS requires attention to detail and knowledge in how to navigate different modules to build a page. I work with business units at a company to create and deploy pages, layouts, and content based on user requirements and feedback—to ensure consistency in style, tone, and quality of your web pages. Beyond content management, I also work in social media management, SEO practices, graphic design, and general web design.
Download a copy of my resume for opportunities for contract, part-time, and full-time work at your company/organization. Review a copy of my portfolio filled with samples of work in writing, graphic design, and more.
---
Contact for opportunities
---
Projects
Find a list of current and past projects that Christina has created or been involved in.
---
---
---
---
---
Poetry + Other Writing
---
Learn more about Christina's poetry and writing life. Book Christina for readings and more.
Artistic Statement
I am a lover of language and a worshiper of making people into altars. I started writing as a way to talk about living with a broken heart, navigating through rejection of my body in many forms. As a writer, I want to make space for the sacred and the mundane, hoping that it transcends into a moment that stays with others, bridging the gap of constant loneliness. Always in a sense of community, I hope to provide resources to other writers through my work with non-profits and one day establishing my own, including publishing voices that don't always make it into books.
---
Selected Poems
Poster Child of Magdalene, Satin Soulbits
In Between, Satin Soulbits
Daily Bread, Tupelo Quarterly
Music Lessons, Yes, Poetry
Dusted & Sunken Ships, Rust + Moth
Generations: La Familia, Originally published in A Thing Of Beauty Painted By Words, 2013 and reprinted in She Will Speak Series: Gender Based Violence Anthology, 2019
Dot, Originally published in War Crimes Against the Uterus, 2019
---
Bio
Christina D. Rodriguez is a Latinx poet, entrepreneur, and woman of tech from New York, currently living in Chicago. Her poems have appeared in Tupelo Quarterly, Yes, Poetry, Rust + Moth, Satin Soulbits, and elsewhere; she also has work published in the anthologies War Crimes Against the Uterus, edited by Wide Eyes Publishing as a response to the recent anti-abortion laws and the She Will Speak Series: Gender Based Violence Anthology, a book that has appeared on the bookshelves of organizations such as End Rape on Campus. Christina has received awards for the Frost Place Conference on Poetry and Winter Tangerine's Catalyze Self-Revolutions workshop. Christina was the winner of the 2016 Commencement Poetry Contest and performed at Columbia College Chicago's commencement ceremonies. She has performed in places such as the Chicago Public Library and The New York Poetry Festival. She is a board member of the Chicago Writers Association as the coordinator of social media and the organization's internship program. She is also a contributor to the Instagram poetry book club, Can We Discuss Poetry with a weekly series called Poems Picked by Christina and is a poetry reader for Muzzle Magazine. To learn more about Christina, visit her at crodonline.info or @poemlust on Instagram.
---
---
Book Christina
Christina is available for poetry readings, features, commissioned pieces, panels and more.
---
---
contact
---
Contact Christina on inquiries about services and career opportunities. You can also send inquires for booking Christina for poetry readings, features, commissioned pieces, panels and more.

Stop by to say a hello or to connect through social media.
---
Shop
---
Find prints, broadsides and other goods by Christina for sale.
Prints & Broadsides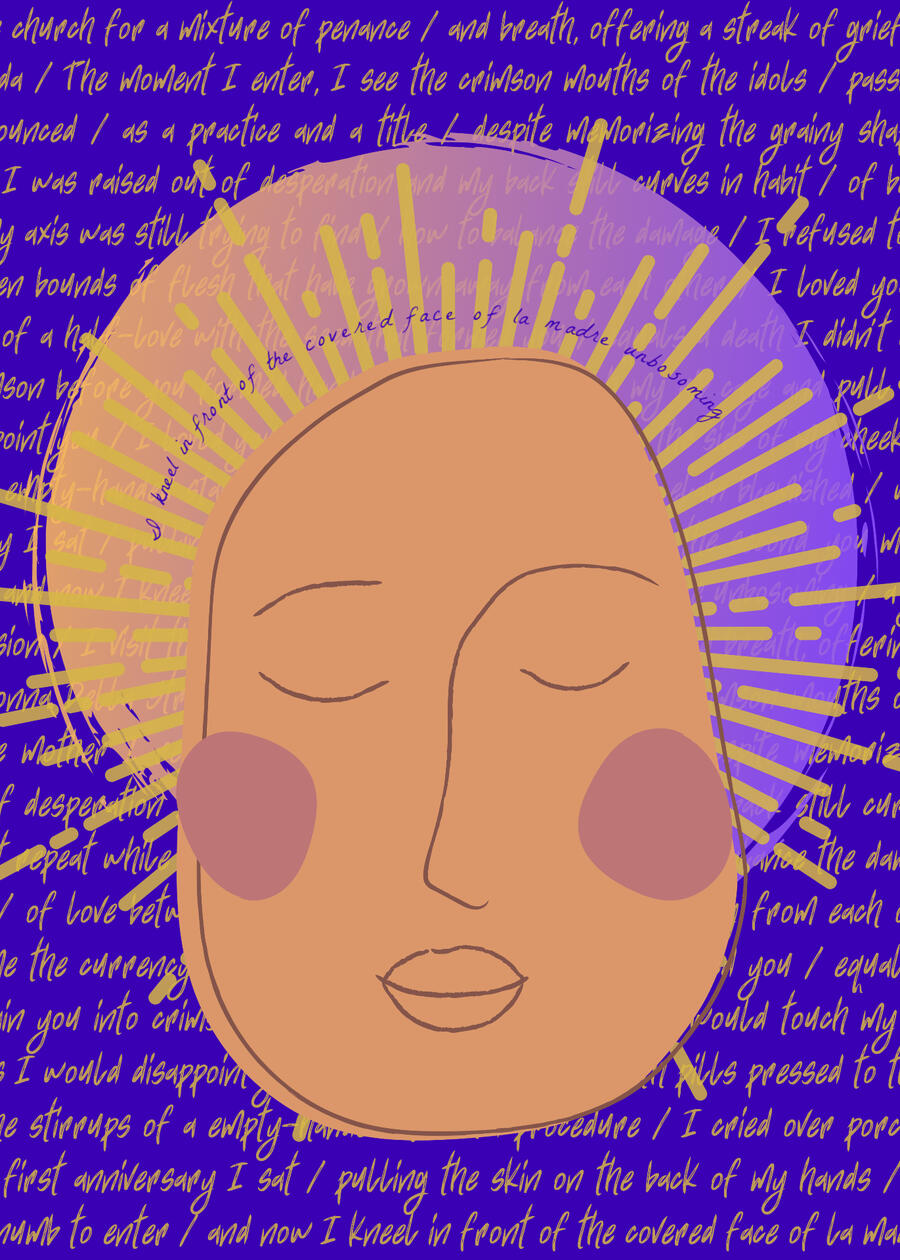 "Dot" Poem Saint Broadside Print
Double-sided 5x7 premium paper with a matte finish. Wood card holder included.

Allow a week for order fulfillment before shipping. Shipping and tax are not included in price.

Ships within the U.S., Puerto Rico, and Canada. Email me if you are an international customer.

10% of each sale will be donated to Planned Parenthood.

$16.00
---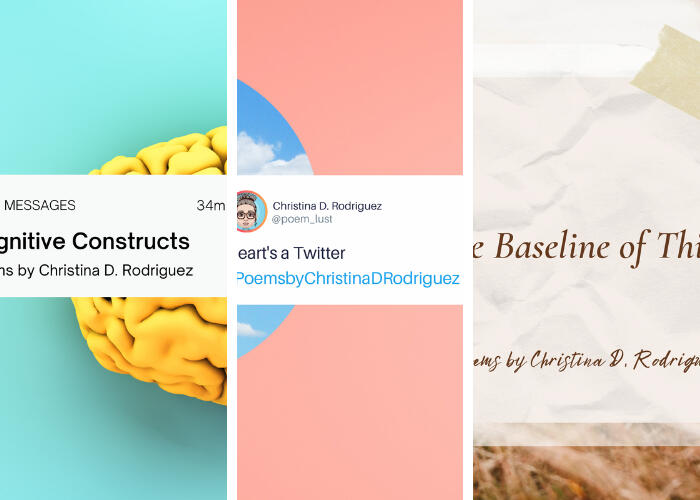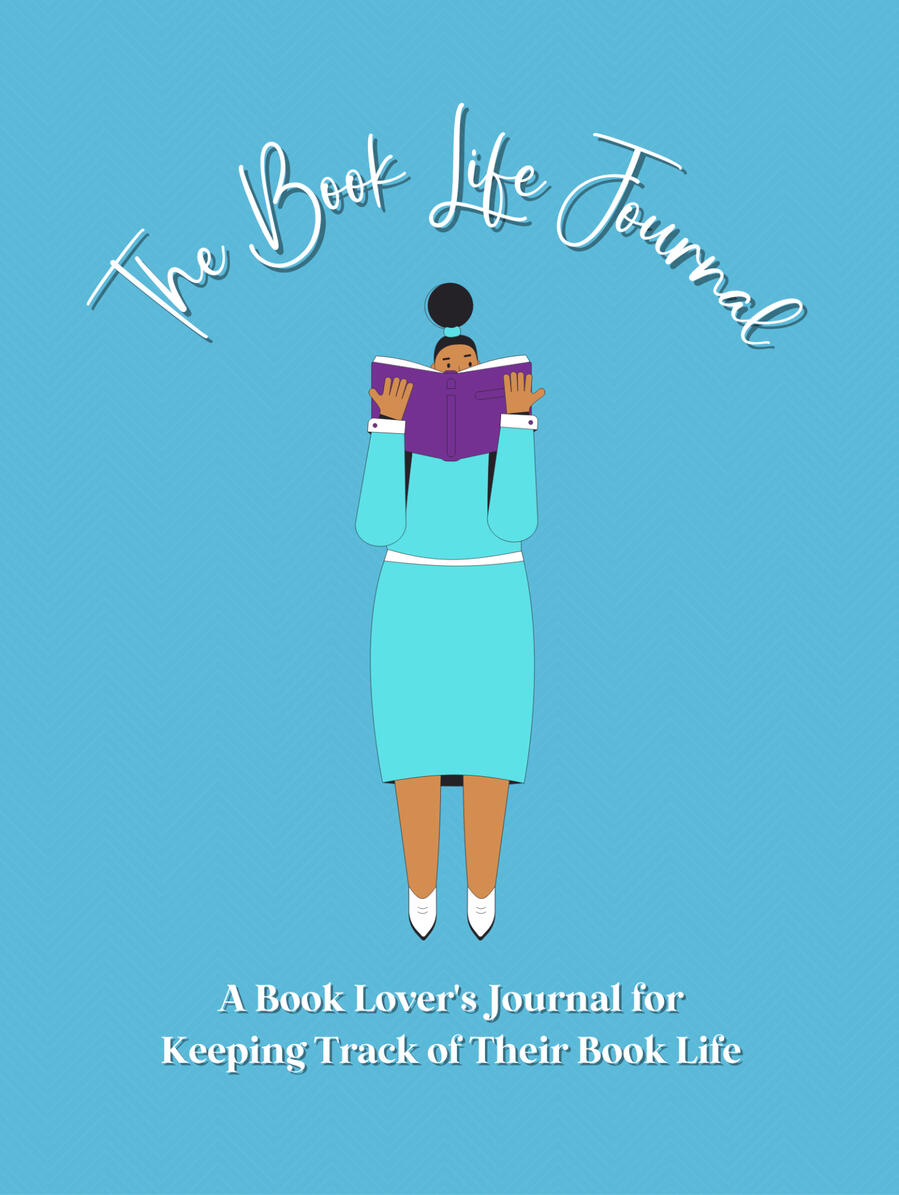 "In Between" Poem Saint Broadside Print
Double-sided 5x7 premium paper with a matte finish. Wood card holder included.

Allow a week for order fulfillment before shipping. Shipping and tax are not included in price.

Ships within the U.S., Puerto Rico, and Canada. Email me if you are an international customer.

$16.00